The Headache Friendly Lifestyle
The Headache Friendly Lifestyle is what your doctor doesn't have time to tell you.
Read Shannon's Story - it's fairly typical, and if you are anything like her, you should consider taking the approach of The Headache Friendly Lifestyle.
"I am a high school chemistry teacher, and mother of 3 children (17, 14, 12).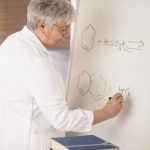 I'm not going to tell you my age (just say life has begun!).   I would say I'm a 'headachey' person - even when I was 16, I remember coming home from school to lie in my room the rest of the day.  
I remember having awful morning sickness when I was pregnant, and after my first baby was born I had severe migraines for about 2 weeks.  
Around that time I did injure my neck in a minor car crash, and my neck is sometimes sore.
My grandma said I had 'sinus' headaches but I knew they were migraine.  
Every week I get headaches. 
Two or three times a week I just want to lie down and be left alone.  
When the pain builds and builds I feel like the only thing in my life are these severe headaches.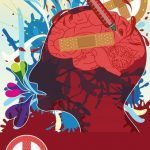 My bad headaches made me take several days off work last month, as there was a dull ache that never went away.
It's so hard to plan seeing friends as I never know if I'll be OK.
My family doctor told me I had a mix of stress headache and migraine and  prescribed me Imitrex a couple of times last year.
He suggested I take some beta blockers for a few months, but I stopped them 2 weeks later when I had another awful migraine.
I have to spend a lot of time at my desk on the computer these days.  I will take some Paracetamol or Ibuprofen to get me through the day - even though I hate taking medication.
I thought exercise might help headaches.
So I spent money on a gym membership (I also thought I might shed a few pounds too!) but family life, teaching and gyms never mix :((
Good, fresh food is not cheap, but I try to eat well.  I always have to read the labels to make sure there is nothing in there to give me a headache - meals are a bit of a stress.  
My mood is up and down, and the headaches make me anxious at times.  I feel like I need to take charge of these headaches."
The Headache Friendly Lifestyle is for people like you and Shannon. This unique  series of 20 information-rich emails will help you manage migraine or severe headaches and avoid common pitfalls.
You usually only get 10-15 minutes with your own doctor.
Now you can do better.
Expert advice for you. Free of charge (there's a paid version for people in a hurry).
Avoid common errors when treating headaches.
  Kindest regards,    

          Dr Raeburn B. Forbes MD(Hons) FRCP Ed FRCP Lond Consultant Neurologist Author of The Headache Friendly Lifestyle and Severe-Headache-Expert
About
My name is Dr Raeburn Forbes, a practising neurologist who sees lots of people with migraine and severe headache.
What you read is based on years of experience and is backed up by medical research.   This is what I share with people who attend me looking for advice on controlling their migraine and severe headaches.
The reasons for having severe head pain are complex, and include not using medicines properly, a lifestyle that has you trapped and patterns of negative thinking.
There is so much you can do for yourself.    You need to get back in control and get your life back.   Your own doctor will not have time to tell you all this information.   Even if they did you would not be able to take it all in.   You need to soak up this information at your own pace.   The easiest way to access this important information is to sign up for The Headache Friendly Lifestyle e-Course using this form:       Please note this website is not a substitute for proper medical care.     It is an educational resource to make you more knowledgeable about symptoms and solutions.  It should be used along with your own doctors advice.   If you have symptoms that are causing you concern you should discuss these with your doctor.  
Popular Pages:
How to Manage Migraine on a Budget
Thunderclap Pain - what is it?
Migraine Symptoms
The pain that wakens you from sleep - results of the largest ever online survey