Fighting severe headaches feels like a battle you will never win.
It's not that there is nothing you can do… there's too many choices.
But when things stop working you get frustrated.
You worry something bad is going on.
What on earth do you do next?
Your first step is to know that your headache is not dangerous.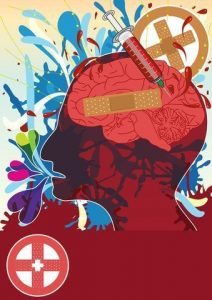 Introducing Your First Steps with Severe Headache
Research tells us exactly what you need to do.
There is a way forward, and it's so simple it's hard to believe it's true:
You find out as much as you can from a reliable source.  
In doing so you know that you are safe from harm.
Feeling safe frees you to create a plan that works for you.
Where Can I Get This Information?
You only get a 10 minute appointment, so you cannot depend on your doctor.
You could search online – but who is right and who is wrong?
All the websites say the same old thing….and you're still in pain!
After 12 years as a senior neurologist, I have put together a selection of the best options you can fit to your own situation.
This is your chance to find out more from a reputable source.
Avoid common errors.
Make positive changes that count.
You are not alone.
Join several thousand readers and start to get back in control.
Use the sign up box.
Find out more – your first step is to know that you are safe.
Get your own copy of 'Is My Headache Dangerous?' now.
Kindest regards,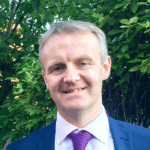 Dr Raeburn B. Forbes MD(Hons) FRCP Ed FRCP Lond Consultant Neurologist Author of The Headache Friendly Lifestyle™
About
My name is Dr Raeburn Forbes, a Consultant Neurologist who sees lots of people with severe headache.  What you read is based on years of experience and is backed up by medical research.
Every year I see hundreds of people like you with severe headache.  Each month tens of thousands visit this website and often ask me questions.
Severe Headache can be Complicated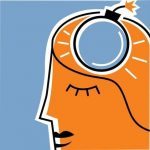 The reasons for severe headaches are complex.  In the end most people with severe headache have Migraine or a form of Migraine called 'Chronic Migraine'.
Are you using medication to best effect?
Has negative thinking trapped you… "I can't stop thinking about these severe headaches!"?
The Good News is that there is a lot you can to to get control.  If you get in control, you can start to get your life back.
Your own doctor does not have time to tell you all of this.  You need soak this up at your own speed.
Firstly, feel SAFE.  Your own doctor will be able to rule out a dangerous headache.
After that you need to understand what works – you can choose from a range of proven medication, drug-free treatments, lifestyle changes or healthy thinking that suit your unique situation.
Go ahead and do something about these severe headaches – feel safe, then discover how  The Headache Friendly Lifestyle™ can help you get in control of headaches.
Important Disclaimer
Please note this website is not a substitute for medical care.     It is an educational resource to increase your knowledge about headache symptoms and solutions.  Use this along with advice from your own health professionals.   If you have symptoms that are causing you concern you should discuss these with your doctor.  
Is Your Headache Dangerous?
Get your FREE copy
by Dr Raeburn Forbes MD(Hons)
Get Control of Headaches
Feeling safe is your first step