When you suffer severe headaches, the most important thing to know is if you are SAFE.
If you want to take action, then start here – download your free copy of 'Is My Headache Dangerous?'
Headache Research proves that you can have fewer headaches and use less medication if you discover more about headaches.
This is your chance to discover more about headaches from an expert.
So – is your headache dangerous?
Is there a simple way to know you are safe?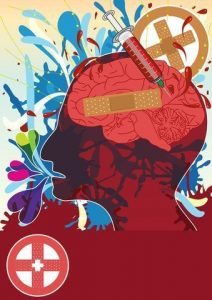 You may get only 10 minutes with your own doctor.
You cannot depend on your doctor for everything.
Find out what you can do to help yourself.
Avoid common errors when treating headaches.
Join several thousand readers and get back in control.
Use the sign up box – 99% of what I write is completely free to use or share.
There are no catches and you can opt out any time – I do not wish to waste your time.
Kindest regards,

  Dr Raeburn B. Forbes MD(Hons) FRCP Ed FRCP Lond Consultant Neurologist Author of The Headache Friendly Lifestyle and Severe-Headache-Expert
About
My name is Dr Raeburn Forbes, a neurologist who sees lots of people with severe headache.

What you read is based on years of experience and is backed up by medical research.   Hundreds of people see me for advice on controlling their migraine and severe headaches each year and tens of thousands read this website, which I started in August 2008.
The reasons for having severe head pain are complex.
In some it is just a case of using too many medications, or not using them properly.
For others, severe headaches have driven you into a lifestyle where you are trapped in patterns of negative thinking……..'I can't stop thinking about my headaches.'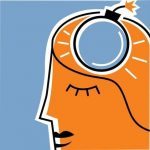 There is so much you can do for yourself.   You need to get back in control and get your life back.   Your own doctor will not have time to tell you all this information.   You need to soak up this information at your own pace.   Your first step is to be reassured that you are SAFE.  Your own doctor should already have made this clear.  After that you need to know how to use medicines properly, which drug-free treatments work, live well and practise healthy thinking.           Please note this website is not a substitute for proper medical care.     It is an educational resource to make you more knowledgeable about symptoms and solutions.  It should be used along with your own doctors advice.   If you have symptoms that are causing you concern you should discuss these with your doctor.  
✕
Is Your Headache Dangerous?
Feeling safe is your first step

Free Guide
Smartphone, Tablet, PC ready
by Dr Raeburn Forbes MD(Hons)
Helpful email updates included