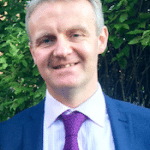 Please use this contact form as I personally read and reply to each enquiry.
Ask About Headaches
If asking about headaches, more detail is better.  (See paragraph below).
Contact Me to Request a Private Appointment
If you are wanting a private appointment, please use this form and remember to include a contact telephone number so we can confirm the booking.   I will usually confirm your appointment time within 1-2 working days.   Private appointments are not suitable for emergencies as most appointments will take place within one to two weeks.
Contact Me about Training or Research
If you contact me, please know that my main areas of interest are education and training of non-neurologists.  Usually I teach or train people working in acute medicine, care of elderly, emergency medicine and general practice.  I regularly work for the Northern Ireland Medical and Dental Training Agency.
Important Disclaimer:
Please remember questions and my answers using this contact form are not a substitute for proper medical care. If you have symptoms causing you concern you must see your own doctor.   If you contact me, my aim is to increase your understanding of headache symptoms.
The more you understand the less you will fear.
More detail on Headache Enquiries
If you are asking about headaches this sort of information can be helpful:
When did headaches start?
Are you pain free between headaches or is it continuous headaches?
How long can you go pain free?
Have you ever injured your head or neck or jaw?
What different types of headache do you get?
Does anything make the headache feel worse?
Anything make the headache go away?
Do you experience 'Sensory Sensitivity' (you don't like light or noise or movement or smell or feel nauseated)
Or do you get 'Autonomic Activation' (eye watering, nasal congestion, eye swelling, eyelid drooping, reddening of the white of the eye)?
In which location is each headache type?
What worked best for you at reducing the pain?
Have you had any investigations/tests?
Remember the first step in managing headache is knowing you are safe
References:
Peters M et al Quality in the provision of headache care. 1: systematic review of the literature and commentary J Headache Pain. 2012; 13(6): 437–447.
Peters M et al Quality in the provision of headache care. 2: defining quality and its indicators. J Headache Pain 2012 Aug;13(6):449-57.