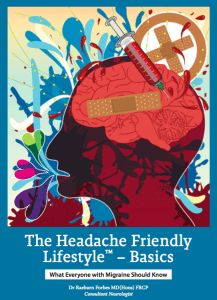 Thanks for subscribing.  You need to confirm your subscription.
Check your email inbox for 'Dr Forbes Headache Friendly Lifestyle'
Click on the link in the email
If your email inbox does not have an email – check your spam or junk email as 30% of 'sign up' emails end up in spam or junk and there is nothing we can do about it!
When you click on confirm you will be sent a Welcome email immediately and the first of your daily emails titled 'Headache Friendly Lifestyle'
If you don't see that email in your inbox or spam/junk email you may have entered your email incorrectly (we are all human!) – so you need to sign up again.
If none of that works then send me a message.
This online course is delivered using a programme called 'aweber', so you may see links to aweber.com.
Copyright © 1998-2015. All rights reserved. Reproduction strictly prohibited.
No Spam Policy & Privacy Policy
The Headache Friendly Lifestyle is not a cure.  It is not a false promise.  It is a realistic way for you to take stock of what is happening.  If you can educate yourself about headaches you will be in a better place.
Please remember to send feedback – good or bad.
This is a new format and is by no means perfect – if you can help me improve this course it will help more people in the future.
If you want to do your part to help others with headache or migraine, you should share this free information, written by an expert with your friends, family and co-workers.
Thank you.

Dr Raeburn B. Forbes MD(Hons) FRCP
Consultant Neurologist
Author of The Headache Friendly Lifestyle