The Headache Friendly Lifestyle is a way of living that will reduce your risk of headache.
To get this information use this sign up box.
You will receive a set of 14 information-rich emails over the next 2 weeks.
It's completely free (although there is a paid version for people in a hurry).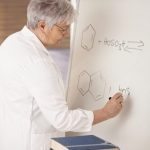 The Headache Friendly Lifestyle will show you how to:
Avoid common mistakes with medication.
Assess the value of 'Migraine Trigger Avoidance'
Be smart with medication.
Know the limits of diet and exercise.
Understand how pain messed up your thinking
There are many things within your control
The Headache Friendly Lifestyle.
Choices You can make.  Not Trigger Avoidance.
For years and years people have talked about headache triggers.
Looking for headache triggers and removing them.
Then waiting to see if headaches stop is an exhausting process.
It is probably doomed to fail in most people.  If you have migraine, at some point a headache will re-appear and you will feel like a failure.
It is much better to take a POSITIVE approach and look for healthy things to ADD IN and do.
Very many people with migraine and severe headaches will use a lot of time and effort seeking advice and treatment from health care professionals.
This process can become very demoralising as it can start to feel like the headaches are winning and there is no way out.
Getting back in control can turn this feeling around, and I hope the Headache Friendly Lifestyle will start to achieve this for you.
Getting in control is about seeing options that are positive and have a good chance of reducing your headache problem.
Learning about how to do this can be a crucial step for you – The Headache Friendly Lifestyle is how I try to tell my own patients how to go about this.
Today is a good day to start turning this headache problem around.
Your opportunity to do this is here with The Headache Friendly Lifestyle.