You keep getting headaches.
You're sure they are not serious, but they are starting to take over.
You go online – there are so many opinions and choices.
Hours and days pass by.
You've read every blog, page and forum.
Yet you're no further forward – the headaches keep coming.
Where on earth do you start?
What works and what is a waste of time?
Who can you trust?
Who can tell me what you need to know in plain language?
Who has a proven approach based on research and experience?
So, imagine money was no object.
Nowadays the rich get everything and the rest of us make do.
If you were a billionaire with headaches what would you do?
Senior Neurologist Dr Raeburn Forbes wants you to benefit from 25 years of his experience.
He wants you to know the best way to go about getting control of headaches.
Coping with headaches is all about reducing risk.  It's not about avoiding triggers or finding cures.
The bad news is that most people suffer from the wrong mindset or make easy-to-avoid mistakes with headache medicines.  If your thinking isn't right you will never feel good, and if you don't use medicines correctly you miss out.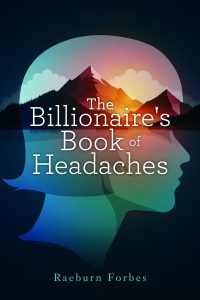 The good news is that you can find out how to have the right mindset and know how to be smart with headache medicines.
It's all in The Billionaire's Book of Headaches.
This up to date book combines a simple change in mindset, a clear description of how to use medicines and let's you discover drug-free options that work.
It's all about finding safe, proven ways to reduce your risk of headaches.
There are even suggestions for what to do when it seems like nothing works.
If you'd like to get in control of headaches this is your best place to start.
Get your own copy of a trustworthy, easy-to-read book that is based on research and years of experience.
You don't have to be rich to buy The Billionaire's Book of Headaches – it's at a price you can afford.
You would think nothing about paying $10 or £10 for a take-away meal, pizza or bottle of wine.  For less than that you can have all the information that money can buy and get in control of headaches.
What are you waiting for?